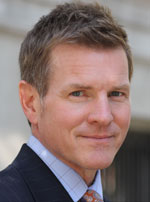 Stan Deaton is the Senior Historian and The Dr. Elaine B. Andrews Distinguished Historian at the Georgia Historical Society, where he has worked since 1998. He holds a Ph.D. in history from the University of Florida, a Masters in history from the University of Georgia, and Bachelors degree in journalism from UGA.  He is the Emmy-winning writer and host of Today in Georgia History, jointly produced for TV and radio by GHS and Georgia Public Broadcasting.
At the Georgia Historical Society Stan is a public speaker, teacher, and lecturer. He serves as managing editor for the Georgia Historical Quarterly; helps secure materials like the Vince Dooley Papers for the  library and archives; leads teacher training workshops; writes historical markers; conducts oral history interviews; helps write grants; assists with fund raising; writes newspaper editorials; and occasionally empties trash cans and anything else they ask him to do at GHS. He loves his job because he gets paid to read, write, think, and talk about history, which is why he went to school all those years in the first place.
In his spare time, he loves to exercise, read, and spend time in the mountains. He has hiked along the Continental Divide in the Rocky Mountains, run the Peachtree Road Race in Atlanta, and has hiked all of Georgia's portion of the Appalachian Trail. When he hits the lottery he's moving to Colorado.