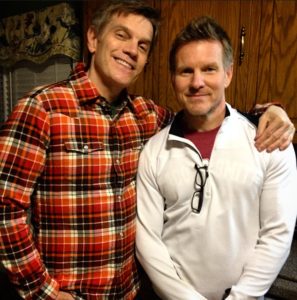 In the fall of 1981, the Rolling Stones were at the height of their power. With one exception they were all in their thirties, they had just released a new album that summer, "Tattoo You," with its best-selling single "Start Me Up" climbing the Billboard charts (it would reach #2), and they launched a major North American tour in September of that year, the first to ever have a corporate sponsor, Jovan Musk. Rock tours up to that time were usually bacchanalian carnivals, and it was quite a stretch for a large company to attach its name to one. With Keith Richards finally clean and sober, the Stones behaved themselves and a new trend of corporate sponsorship began.
The tour kicked off in Philadelphia on the afternoon of September 25—big stadium shows were almost always during the day then, because they didn't have to turn on the lights—and demand for tickets for every show, in every city, far exceeded supply.
The opening acts were hardly the usual no-names or struggling new bands, they were rock giants themselves—ZZ Top, Van Halen, Journey, and others like them. In fact that opening concert in Philadelphia featured a relative newcomer who was booed off the stage after just two songs, a young African-American male who used just his first name—Prince, may he rest in peace.
It was the first concert tour for the Stones where they reached deep into their catalog and played songs from all three decades of their existence. When it was all over three months later, the 50 shows made it the highest-grossing concert tour in history up to that time, with $50 million in ticket sales, in a time when the average ticket went for $16. In the days before the internet, Stones fans had to stand in long lines or mail in their requests for tickets on postcards, and most went empty handed. Needless to say, there was no harder ticket to get that fall than to see Mick and the boys.
Every show was played in either an arena or a stadium, in front of anywhere from 15,000 to 50,000 fans—with one exception. When the Stones came to Atlanta, they announced that they would play in the Fox Theater, the marvelous old movie palace on Peachtree, built in 1929, that seated only 4,600+ people. Tickets went on sale at 2:30 in the morning a couple of weeks before, with no advance warning. Again, in the days before the internet, the only people who got the relatively tiny amount of tickets available were those who got to the Fox Theater box office at that hour of the morning. Most were bought by Georgia Tech students, as they were the only ones awake and close enough to get tickets. One radio station in Atlanta, Z-93, received a few tickets to give away as a promotion.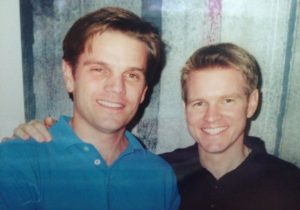 In Athens, Georgia, my brother Jeff was a 21-year old college senior at the University of Georgia, majoring in journalism. He wasn't particularly a Stones fan, but this was a cultural phenomenon that he didn't want to miss.
The weekend before the Stones played Atlanta, Z-93 started periodically giving away tickets to the 93rd caller. My brother stayed awake all weekend, listening, and every time the announcement came, he would frantically dial long distance, striking out every time. What are the odds of being exactly the 93rd caller?
The concert was on a Monday night; at 6:30 a.m. on that Monday morning, bleary-eyed from lack of sleep, Jeff wearily dialed the phone again after another announcement. A busy signal. He dialed again. The phone rang. The voice on the other end answered: "You're the 93rd caller. You're going to see the Stones!"
Jeff skipped his classes that day and drove the 120 miles from Athens to Atlanta to pick up the tickets at the station. When he got there, everyone in the office, including the DJ, came out to see him; tickets were so scarce, even the people who worked there couldn't get them.
Jeff had lots of friends and now owned two tickets that made him one of the most popular people in Georgia. He could have scalped that second ticket for a lot of money.
I was a senior in high school, a month away from my 17th birthday. When I got home that afternoon Jeff was standing in my parents' living room holding up two tickets and said to me, "You wanna go see the Rolling Stones tonight?"
In such moments lives are changed forever. The rest of the story of that glorious night, October 26, 1981—the legendary concert and how I became a Stones lifer—is the subject for another essay. What matters here is that, at that moment, and for all time, my brother entered into the Sibling Hall of Fame, and there is nothing I can ever do for him that would equal that moment for me.
But the truth is, Jeff attained Olympian status long before that October Monday in 1981.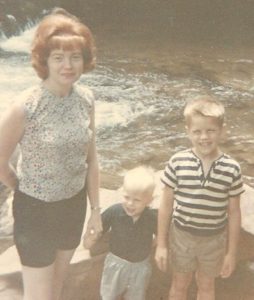 Siblings play a unique role in our lives. They remember what you remember, share what you've shared in ways that friends, no matter how close, do not. If they are older than you, they are one of the few people in your life—parents being the others—whom you cannot remember meeting for the first time. They've just always been. They are part of you.
Growing up, I wasn't always happy about having an older brother. When he wasn't picking on me, he was always being taller than I was, smarter, and better looking. He is still all of those things. He made honor roll every year in school, and I don't ever remember him studying, or doing any homework. I made honor roll once, in 10th grade, and it strained my mental capacity to the point that I'm still trying to recover. We also had to share a bedroom together for most of our youth and that was never any fun, particularly when I had an earlier bedtime.
But Jeff was and is so much more than an annoyingly talented big brother. Your parents are your first teachers, of course, but in many ways Jeff played that role for me.
It was Jeff who gave me the key to the golden door when he taught me how to read before I ever started 1st grade. How he did it I do not now remember, but he did. To say it opened up the world to me would be an understatement. Words and books have been my life ever since.
He brought the world into our house in tiny Snellville, in more ways than one. Long before the internet, cable, and satellite radio and TV, he had a short-wave radio in our shared bedroom and we listened to stations all over the world. He had an insatiable interest in languages and cultures different than our own. While I was content to explore the universes of Marvel and DC comics (or make up my own stories in my own brand of comics), Jeff listened to the world, and he still does.
To my mind, he was and is a one-man United Nations. He casually learned Greek from an 8th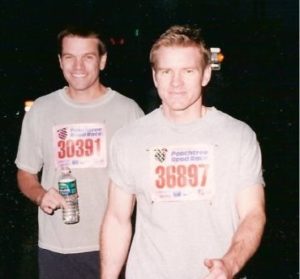 grade teacher and eventually studied and became fluent in Spanish, French, Italian, and German. He brought home from school visiting exchange students that he had befriended from Peru, Germany and other far-flung exotic places. He had pen pals overseas, one of whom, Lorraine, visited us from Britain in the summer of 1980, and she became like a member of the family. And as soon he had saved up enough money to do so, he traveled to Europe and has never stopped returning. He spent one summer attending the Sorbonne, the University of Paris, and has traveled and lived in places all over the map, the sand never quite settling down in his shoes.
It was Jeff who introduced me to rock and roll in the summer of 1972. We listened to WQXI 94 FM and 79.1 AM that summer and discovered the aural riches of Three Dog Night, Bread, Nilsson, Arlo Guthrie, Chicago, Neil Diamond, Don McLean, Elton John, and so many more. We pretended we had our own radio station—WSNE, for Snellville—and we both played DJ. He introduced me to European bands that I never would have known about otherwise, from Boney M to the Midnight Dynamos.
Whenever I had school projects that were beyond me—which was almost any school project that required anything that had to be put together, or drawn or built—he did it for me. I can't tell you how many times I struggled and flailed with some ridiculously complicated project the night before it was due, only to have him swoop in at the last minute and save me, effortlessly completing some geometry project or drawing on a poster. I'd still be in 7th grade if not for him.
When I was in first grade, long before Today in Georgia History, I had designs on hosting my own TV show, modeled on my favorite, "The Mr. Pix Show," which aired on Saturdays on Atlanta's Channel 5, WAGA, hosted by Dave Michaels. No problem at all. Jeff designed a TV studio for me in our basement. It was just construction paper and cardboard all pasted on the wall, but I thought it was the neatest thing I'd ever seen. Jeff and I even appeared on one episode of the real "Mr. Pix Show" in early 1971. What I'd give to be able to find that in an archive somewhere.
He built a haunted house with our neighbor Don Denny on the vacant lot next to our house at Halloween one year and in our basement in another, and they charged all the kids in the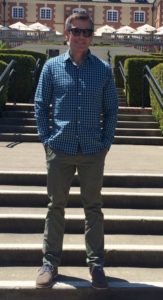 neighborhood to go through it. His creativity and entrepreneurism has paid off handsomely: he now owns his own successful video production company.
Talented, smart, resourceful, creative—he is all of these things. And as the Stones story illustrates, he's generous too, although "generous" doesn't do him justice. To wit:
When he was 17 years old, Jeff took his 12-year-old little brother to see Star Wars when it came out in the summer of 1977. One of the greatest movies of the 20th century, and he didn't leave me at home.
My very first concert? The Eagles, on Sunday, November 11, 1979, on their "Long Run" tour. My 19-year-old brother took me.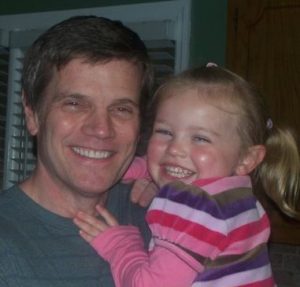 You give him socks for Christmas, he gives you a television. That's how he is. It was Jeff who gave me my first iPod, my first iPad, satellite radio, laptop computer, and my first flat-screen high-def television, all given as Christmas gifts through the years. In my family we still rely on him to be the one who installs my parents' computers or any new electronic device, or to navigate the internet or troubleshoot Wi-Fi.
He has absolutely spoiled my daughter, who loves him like a second father. Should anything ever happen to her parents, that is exactly what he will be.
But Jeff's generosity extends far beyond resources or gifts.  Just one example among thousands: Many years ago, Jeff was a constant and solitary fixture at the bedside of a dear friend whose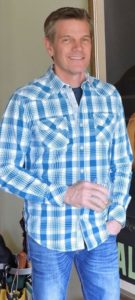 own family had abandoned him as he lay dying much too young from a tragic disease. Jeff was there till the very end and our beloved friend died, not alone, but surrounded by love and compassion. I thought then and I think now that Jeff's own deathbed, when it comes, will be the easier for the comfort, peace, and grace he gave to our friend's.
This is the place where I should interject to tell you that no, he's not perfect. I wish I could tell you that he's pushed little old ladies into traffic or had a habit of running over small animals, but alas, neither would be true. Growing up he had the famous Deaton temper, but he seems to have even lost that here these latter years. As I noted earlier, he picked on me when we were young, as older brothers will, though he never let anybody else do it. (That all stopped one memorable day in our teens. Ask him sometime about that punch.) But he always protected me. I'm sure he has other faults now, other than always being in great shape and looking like a model, but I don't know what they are.
George Clooney recently said of his friend and fellow actor Bill Murray, "Everybody's life is a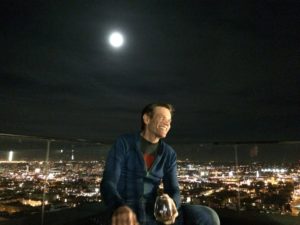 puzzle that's missing this one piece, and he fits in each time." That's Jeff. Ask his friends and they will all say the same thing.  He brightens every room he walks into, and when you see him, you always think, Jeff's here now. Everything's going to be okay. You feel better after even a casual conversation with him. It's an amazing impact to have on other people, and he does it effortlessly every day. The picture at right captures his personality perfectly.
So here's to my big brother Jeff, who just celebrated a birthday. He was there when my parents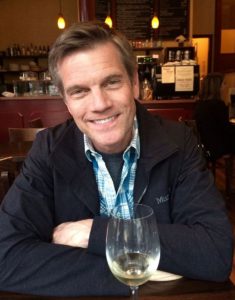 brought me home from the hospital, he helped me to learn to walk, he taught me to read, and his steps have continually lighted the way in front of me. As we continue down the path and the evening shadows lengthen, I trust he will be there at journey's end.  It wouldn't be like him to let me wander alone in the dark.
From our earliest days, he opened the world up to me in ways I never would have experienced without him. He also opened up his heart, and I love him beyond all telling.
What are the odds on having a brother like him? With Jeff, I've felt like the 93rd caller every day of my life.