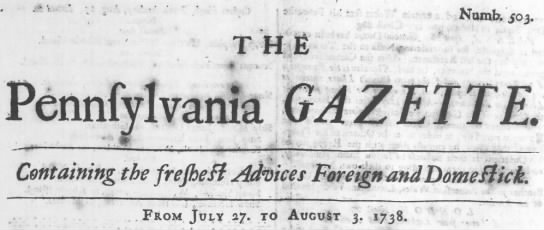 Item: Play Ball: It's April, and Major League Baseball has returned, complete with a pitch clock, larger bases, and other rule changes designed either to speed up the game or otherwise make it more exciting for the casual fan. So far our beloved Braves are off to a very hot start and look better than the hated Mets or Phillies (the reigning National League champions who finished a distant 3rd place in the NL East)—and better than the version that won the 2021 World Series. Time will tell, but this should be a fun season.
Item: Hoops: In the meantime, I hope you didn't miss the Women's Final Four in college basketball or the championship game between LSU and Iowa, instant classics all. Angel Reese, Georgia Amoore, Aliyah Boston, and Caitlin Clark, are all superstars right now, with many years and great games ahead of them in the WNBA–whose season starts May 19 by the way, with 40 games on the schedule this year. Our Atlanta Dream opens the season on Saturday, May 20, at the Dallas Wings, 1pm on ABC. Don't miss it.
Item: More Hoops/Football: Speaking of college basketball, just one observation—uninhibited by the thought process—about the men's final, featuring the exciting San Diego State Aztecs. Their run to the final was great fun to watch and they're an explosive team. But they were a 5th seed and I kept wondering, if they win the championship, can we really believe that they were the best team in all of college basketball through the year—or just the best team over a number of weeks, during the tournament? Doesn't matter, right, if they win the championship game? Except that I kept thinking that the college football playoffs are about the expand to 12 teams, and it's inevitable that a low seed with 3 losses during the regular season will get hot for a few weeks and win it all by beating a previously unbeaten team. Will they really be the champions? Or just a hot team at the right time? Yes to both. I get that it's much more unlikely in college football that a team with three losses will upset an undefeated team on a neutral field, but it's bound to happen eventually—like a 16th-seed beating a 1-seed in basketball: it's only happened twice, but it has happened. It will happen in college football too, and it will dilute the sport, no doubt about it. But it's inevitable. Then again, my team has won back-to-back championships under the current system, so I'm prejudiced. Moving on…
Item: Books, or A Case of Serendipity: I recently bought a copy of T.J. Stiles's 2015 book, Custer's Trials: A Life on the Frontier of a New America, which won the 2016 Pulitzer Prize for History. As I was putting it on the appropriate shelf in my office, I noticed immediately beside it my copy of Evan Connell's 1984 best-seller on Custer, Son of the Morning Star, which has been hailed as a masterpiece. I remember buying the book as an undergraduate at UGA just getting interested in history. Why had I never read it? And who was Evan Connell? I remember reading articles in the mainstream media (like Time magazine) about how this unusual book and author surprisingly took the literary world by storm that year. I did the usual Google searches on Connell and found myself fascinated by what I discovered. Suffice it to say, Connell is considered a writer's writer, at home in nearly every genre, from fiction, essays, and short stories, to history, biography, and poetry. The contemporary of Jack Kerouac, Philip Roth, and John Updike labored in comparatively undeserved obscurity, but hiding in plain sight was part of his deliberate brand. Connell, who died in 2013 at age 88, was a lifelong unmarried loner, the opposite of a self-promoter, who hated publicity and never courted the spotlight. He granted few interviews (none on camera) and if there's a picture out there anywhere of him smiling, I've never seen it. He never did public readings of his work, never spoke publicly about his writing, never taught classes about writing or literature. He lived in the Bay Area much of adult life, spent some time in local watering holes, and formed few permanent attachments. He
died alone in Santa Fe, New Mexico. And yet his novels reveal a remarkably penetrating insight into human relationships that are astonishing for someone who seemed to spend most of his life shunning them. His 1959 novel Mrs. Bridge (a National Book Award finalist) was praised as a masterpiece of spare, lean, concise story-telling, with not a spare word in it, as was his 1969 follow-up, Mr. Bridge. I bought and devoured them both and wished for more. I finally also read Son of the Morning Star (published by then-little-known North Point Press in Berkeley, now owned by FSG) and found it beautifully written and moving as well. The New York Times called it "impressive in its massive presentation of information" and added that "its prose is elegant, its tone the voice of dry wit, its meandering narrative skillfully crafted." The Washington Post said it "leaves the reader astonished," and the Wall Street Journal called it "a scintillating book, thoroughly researched and brilliantly constructed." I can confirm that all of this is true. Happily, for people like me who are fascinated by him, there's a new literary biography of Connell out by Steve Paul, Literary Alchemist: The Writing Life of Evan S. Connell, published in 2021 by the University of Missouri Press. And so, through the serendipity of shelving one book, Evan Connell is now on my list as a favored author whose writings I plan to work through patiently and in their entirety, one bite at a time. I'll be spending considerable time with him in the coming years. If you love the power of words, I invite you also to get to know this talented, mysterious man in the only way we can—through his writing.
Item: Bourbon: Speaking of Evan, Evan Williams has long been known among bourbon lovers as one of the best low-priced (read "cheap") bourbons on the market. This is especially true of Evan Williams 1783 Small Batch, which I highly recommend. The date comes from the year that Williams founded Kentucky's first distillery. If you're keeping score, this particular batch is 78 percent corn, 12 percent malted barley, and 10 percent rye. For those uninitiated, enjoying bourbon whiskey is quite simple: pour it into the appropriate glass, either over a few cubes of ice or without, then a) see the bourbon, b) smell the bourbon, and c) taste the bourbon. This one is aged 6-8 years, so you will see a nice copper bronze in your glass. You will smell charred oak, caramel, and vanilla. You will taste all three plus brown sugar and a flash of heat as it goes down. Nicely priced and packaged, widely available, and back up to 90 proof (previously 86), this is a great entry-level bourbon that I highly recommend for the upcoming Kentucky Derby Day—or any upcoming day, actually. As always, I am not getting paid to endorse this product, but I should be.
Item: This week in Literary History: On April 3, 1783, 240 years ago, Washington Irving (not to be confused with famous cricketer Irving Washington), another of my favorite authors, was born in New York City, the youngest of 11 children. He will become the first American author to gain critical and popular fame in this country and in Europe. Charles Dickens, another favorite, said of him: "I don't go upstairs to bed two nights out of seven without taking Washington Irving under my arm." On April 6, 1895, author Oscar Wilde is on trial in London for sodomy and gross indecency. He was accused on the stand of having written the story, "The Priest and the Acolyte," a story of a love affair between an Anglican priest and a 14-year old boy (it was actually written by John Francis Bloxam). Wilde denied authorship and when asked if the story was immoral, he famously replied, "It was much worse than immoral. It was badly written."
Item: Currently Reading: The Last Chronicle of Barset, by Anthony Trollope (originally published in 1867), the final volume (of 6) in the Barsetshire series that begins with The Warden (1855) then continues with Barchester Towers (1857), Doctor Thorne (1858), Framley Parsonage (1861), and The Small House at Allington (1864), chronicling the always interesting goings-on in the fictional county of Barsetshire and its cathedral town of Barchester during the height of the Victorian Era. The county is peopled with delightful almost-living characters like The Rev. Mr. Quiverful, Mrs. Proudie, Sir Omicron Pie, Dr. Fillgrave, Sir Abraham Haphazard, Sir Raffle Buffle, and many, many others. The series is beloved by Trollope fans, who are legion, ranging from actor Alex Guinness (Obi-Wan Kenobi), who never travelled without a Trollope novel, to economist John Kenneth Galbraith, to author Sue Grafton. It's taken me 14 years to read the series, not because the books are hard to read—just the opposite; one critic said they're like eating peanuts, hard to stop—but because I let too many years elapse between volumes. After this, it's on to Trollope's 6-volume Palliser series, which I hope to finish in half the time. Maybe I'll read those straight through? At any rate, Trollope is also one of my favorite authors, not only for his wonderful books but because of how he wrote them. He famously kept to a disciplined schedule, putting in 3 hours at his writing desk every day before going to his real job at the Post Office, where he is credited with introducing the ubiquitous red pillar mailbox to the United Kingdom (seen here). His literary output was prodigious by any standards: 47 novels, 42 short stories, 5 travel books, 2 works of non-fiction, and an auto-biography. I intend to read them all.
Item: Finally, this little gem from columnist Giles Coren of The Times of London: "I've always thought of art as culture for people too thick to read books. The super-rich invariably collect paintings but I've never met one who could quote Milton."—Coren, in The Times of London, February 27, 2023. Ouch.
Until next time, thanks for reading.