In case you missed them, here's a roundup of some interesting stories related to history that have been in the news recently. The freshest advices, foreign and domestic. Enjoy.  
Selfies before Selfies: Here's a story about a cache of photographs that were found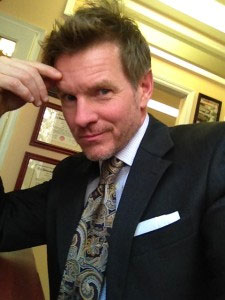 of a man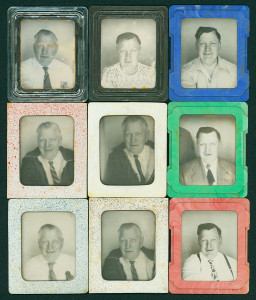 who took almost 450 pictures of himself in a photo booth over a number of years. Who is he, and why did he take these pictures? Was he documenting his appearance over time? Was he, as some have suggested, a photo-booth repairman who was simply testing the equipment? Or was he simply taking selfies before the invention of cellphone cameras? This is an exhibit worth seeing.
You Never Write Anymore: An interesting story about a recently-translated letter written by a Greek soldier to his family, complaining that he's written six letters home with no response. Have they forgotten about him? The letter was written nearly 2,000 years ago.
Tippecanoe Poo: Historians have long thought that President William Henry Harrison literally talked himself to death. He died a month after his 1841 inauguration, where he talked for over an hour in the wet and cold and caught pneumonia. New research shows that perhaps something else got him: Washington's bad sewage that flowed too close to the White House.
Quiet on the Set: Mickey Rooney celebrated his 93rd birthday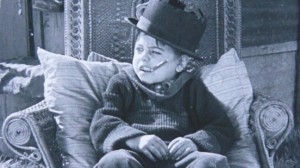 last September and film buffs now have another reason to celebrate: A copy of the silent film that featured his very first starring role, 1927's Mickey's Circus, was recently discovered in the Netherlands, along with dozens of other long-lost silent films, and they are all now slated for restoration. Film fans rejoice.
I Got You, Babe: Recently discovered footage of Babe Ruth standing in the New York Yankees dugout was shot on an historic day: June 1, 1925, the day that Lou Gehrig began his streak of 2,130 consecutive games. Baseball fans rejoice, and not just because the season started this week.
Not so fast, my friend: The Brits halted the sale and export of two manuscripts that they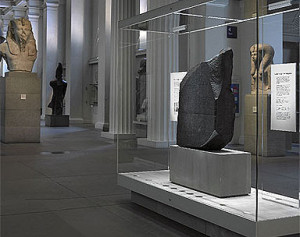 deemed irreplaceable cultural treasures, and they're now housed at the British Museum. It doesn't say who the buyer was, but probably some wealthy American. Good for them. That's how they lost the papers of James Boswell (the great biographer of Samuel Johnson) nearly a century ago that are now housed at Yale. But isn't it ironic that the Brits have had the Rosetta Stone, an Egyptian cultural treasure, safely housed at the British Museum since 1802, and have resisted all calls by the Egyptians to return the stone to them?
Read it and Weep: The National September 11 Memorial Museum opens next month in Manhattan, and some folks are questioning the use of a line from Virgil's Aeneid that will be on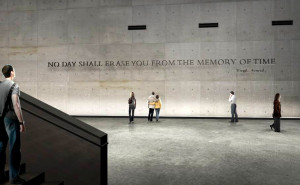 prominent display at the Memorial: "No Day Shall Erase You From the Memory of Time." But who, exactly, is the "you" referring to in this quote? Read the article to find out. No matter where you stand on this issue, I'm in favor of seeing classical authors like Virgil in the news. If this controversy prompts one person to actually read the Aeneid, that's a good thing.
Dumb, dumb, dumb: Finally, there's this little gem, which just confirms that dodo birds are not, in fact, extinct.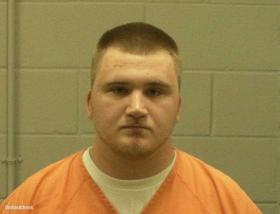 My mother taught me that if you take something that doesn't belong to you, it's stealing. When you spend the $31,000 the bank erroneously deposits into your account,  you better hope you look good in orange.
Have a nice day.