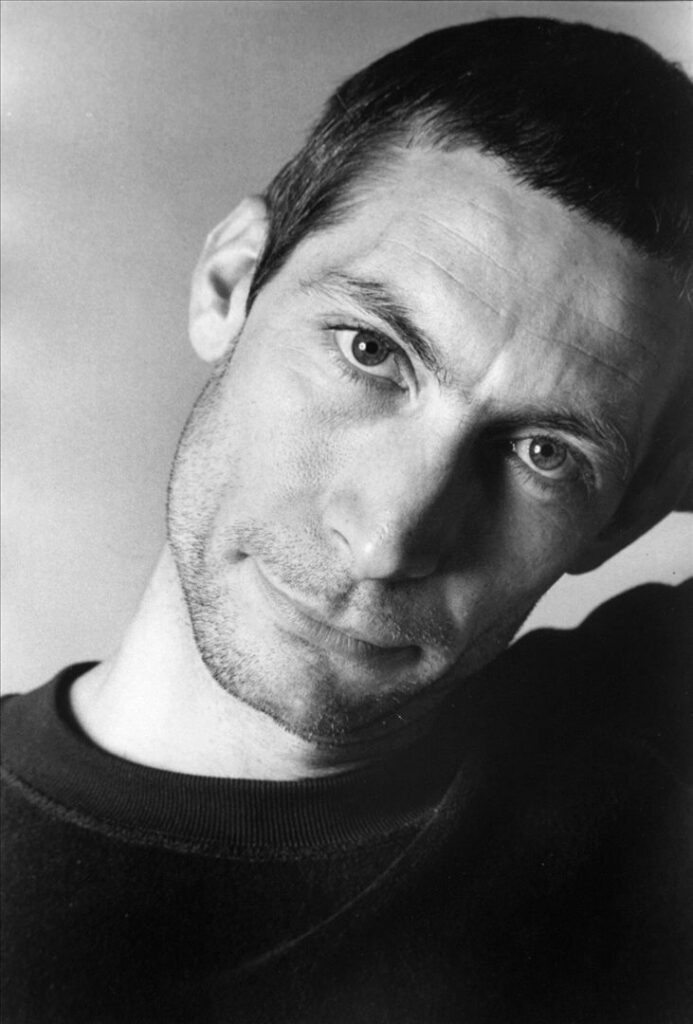 How many Rolling Stones album covers featured Charlie Watts all by himself? Answer: one. When you're in a band with a frontman with the world's biggest ego—and you lack anything resembling an ego—you don't often get the call. But Charles Robert Watts appears all by himself on the cover of the Stones' 1970 live album, Get Yer Ya-Ya's Out. It's vintage Charlie.
And it is on this same album, recorded during their 1969 tour, that Mick banters playfully with the audience between songs, including, just before the opening riff on "Honky Tonk Women," asking the crowd, "Charlie's good tonight, ain't he?" (Some insist that Mick actually combined the last two words in his inimitable British accent, as "innee." Look it up and decide for yourself.) Yes, Charlie was good that night.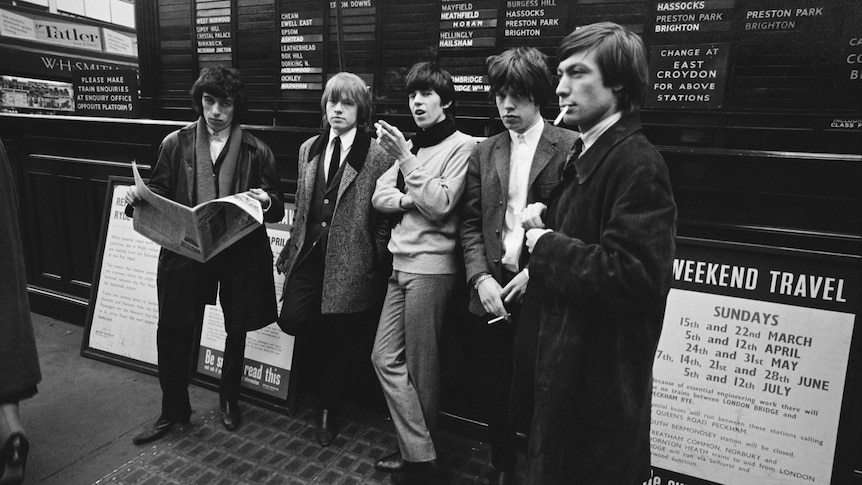 Charlie Watts was, from the beginning, my favorite Stone. Like me, he was a truck driver's son; he was quiet, unassuming, thoughtful, and as I found out later, much more at home with a book than in front of a camera. Charlie Watts had no liking for stardom, rock glamour, or the limelight. "I don't know what show biz is, and I've never watched MTV," he once said. "There are people who just play instruments, and I'm pleased to be one of them."
He simply wanted to be a drummer. He just happened to be the drummer for the world's greatest rock n'roll band. Never mind that he was as responsible as Mick and Keith for that greatness. He always deflected credit elsewhere. Keith himself said, "Everybody thinks that Mick and Keith are The Rolling Stones. If Charlie wasn't doing what he's doing on drums, that wouldn't be true at all. You'd find out that Charlie Watts is The Rolling Stones."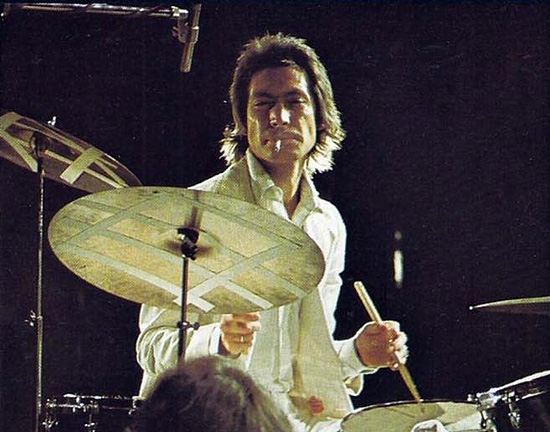 If you doubt this, watch and listen to Charlie on the iconic blues opera "Midnight Rambler," performed at Madison Square Garden on the band's 40th anniversary tour in 2003. In my opinion, this is the best Rolling Stones live performance ever, period. Charlie drives that song forward from the opening note like the master that he was, and everyone else is playing catch-up, all while he appears to be doing nothing at all. Pay particular attention to the call-and-response with Mick in the middle.
Charlie Watts famously just wanted to play jazz. He was a struggling art student playing in Alexis Korner's blues band when he met Brian Jones and a couple of other "white blokes from England," as he put it, who invited him to join their band. They called themselves The Rolling Stones, after Muddy Waters' song, "Rollin' Stone Blues." He joined, not expecting it to last long. On Tuesday, August 24, 2021, his membership in the band ended with his death, nearly 60 years later. Along the way they changed the course of musical history, redefining the sound of popular music in the 20th century.
Other people are better equipped to analyze and critique the musical career and influence of Charlie Watts. This is just an appreciation from a fan for whom Charlie Watts and the Stones have provided the soundtrack of my life for the last 40 years. I've written elsewhere about the first time I saw them, on October 26, 1981, at Atlanta's Fox Theater. That magical, long-ago Monday night started something in me that has never ended, and Charlie Watts has been a huge part of it. I've seen the Stones live 10 times, from 1981 to 2019, and somehow they got better with every concert, defying age and time in a way that seemed surreal. They were indestructible and would surely go on forever.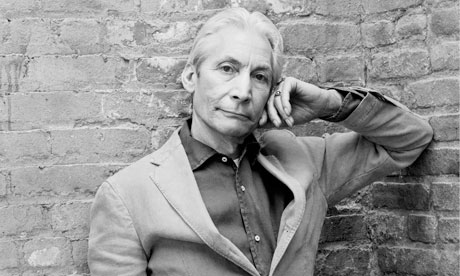 Charlie joined the band in January 1963, and he never missed a concert over the next 56 years that they toured. He, Mick, and Keith played on every Stones album ever released.
He was there in the swingin' 60s when shrieking fans flung themselves off balconies, climbed up on stage and pulled off the Stones' clothes. He was there when the British invasion began, in rivalry with the Beatles. He was there when the band appeared on the Ed Sullivan Show in 1964. He was there with Mick and Keith when they fired Brian Jones from the band that he started. He was there at Hyde Park on July 5, 1969, to play a tribute concert to Jones just 2 days after his death. He was there at Altamonte Speedway on December 6, 1969, when the Hell's Angels stabbed Meredith Hunter right in front of the band while they were performing. He was there through the 70s and all the great music they produced, from Let it Bleed to Sticky Fingers to Exile on Main Street to Some Girls. He was there when the band almost broke up in the mid-80s. He was there when they launched the first of the massively successful world tours with Steel Wheels in 1989 that continue to this day. He was there through all of the Mick and Keith feuds, all the drug use, marriages, divorces, arrests, and overdoses. When Brian Jones died, he was there, and when Bill Wyman left, he stayed on and chose the new bass player.
Charlie was there, playing on Paint it Black, Get off My Cloud, Under My Thumb, Satisfaction, Gimme Shelter, Jumpin' Jack Flash, Brown Sugar, Wild Horses, Midnight Rambler, You Can't Always Get What You Want, Sympathy for the Devil, It's Only Rock n'Roll, Angie, Miss You, Beast of Burden, Emotional Rescue, She's So Cold, Start Me Up, through Voodoo Lounge, Bridges to Babylon, A Bigger Bang, Blue and Lonesome, and all the other songs and albums and videos that have defined life for multiple generations of fans and inspired countless multitudes of musicians.
Through it all, Charlie played with finesse and style, a dapperly dressed gentleman on a pirate ship (as one critic put it), quietly holding the band together while "watching Mick's bum wigglin' about." Charlie refused to be impressed by any of it, least of all by himself. Stardom changed not an ounce of his humility. He continued to sign letters "C.R. Watts (Drummer, The Rolling Stones)," as if people wouldn't know him otherwise. But as the years went by, who invariably got the loudest ovation from fans at concerts? The Wembley Whammer.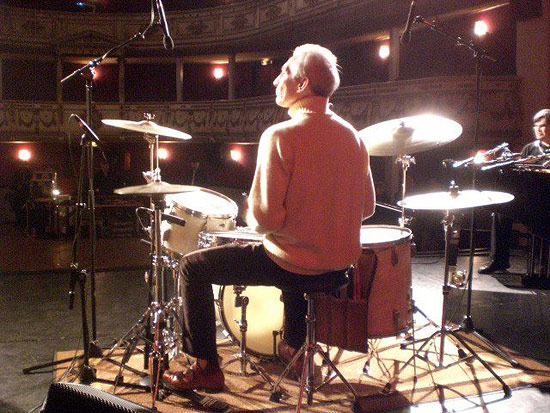 It was glorious and historic and we thought it would never end. On Tuesday it did, just like that. The gentleman among the pirates took his leave, without warning, as some days simply disappear without flourish into night. Joan Armatrading spoke for all of us: "Why am I crying? Because Charlie Watts is dead. Who knew that any of The Rolling Stones musicians would ever leave this Earth?"
The question is, even now, has it ended?
If the Stones have been looking for a sign from the universe as to when to call it quits, in my opinion this is it. Yes, they could go on without Charlie. Mick and Keef are iconic Rock Gods, the best frontman and most famous rock outlaw in history. They are the legendary Glimmer Twins, two larger-than-life personalities who have dominated pop culture for 60 years, still strutting across the stage, as good as ever, and there will never be two like them again. It is a collaboration unlike any other in musical history.
But with the Stones, as with so many magical things in life, the whole was greater than the sum of its parts. If Mick, Keith, and Ronnie go on, as well they may, they'll be a different band; they won't be The Rolling Stones. Make no mistake, Charlie's death marks the end of an era and of a band that began one year into JFK's presidency and that continued without a break and without apology for nearly six decades. There is no precedent for what they've been, what they've accomplished, the people they influenced, the sheer joy they brought to millions around the world across all those years.
And there is nothing to replace them. Yes, I know there are other musicians and there are other bands, still producing good music.
But do me a favor—if you're young, find a band you like that's just started playing together in 2021. Check back in 2080–yes, 2080–and see if they're still together and if they're still playing sold-out stadiums. There is not and never will be another group like The Rolling Stones.
The drums are silent now. The seat at the small drum kit is empty. The heartbeat of the greatest rock n'roll band in the world has been stilled, and the void cannot be filled. Though the songs and the albums remain, the soul and spirit of the music has quietly passed on, leaving in its wake the awesome respect and outpouring of love that so many of us felt for this quiet, gentle, hugely talented man. What Charlie Watts and his band mates created will never be replicated, but what an enduring gift he and they have given us all.
The poet Wendell Berry wrote that "the end, too, is part of the pattern, the last labor of the heart; to learn to lie still, one with the earth again, and let the world go."
Charlie's good tonight, ain't he?