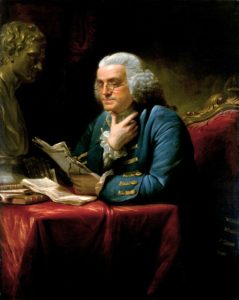 No Irish Exit, Just a Temporary Farewell
Last November, I attended a GHS historical marker dedication for former Savannah mayor Malcolm Maclean and afterwards an attendee approached and pulled me aside. Could she kindly make a suggestion? Of course, I replied, bracing for what might be next.
To my surprise, her suggestion was about my blog. Being somewhat technologically challenged, as she put it, she requested more written content and less of my podcast. Podcasts were all well and good, but she missed the essays about history and books and hoped that I'd get back to those.
I thought about her request when I started this column nearly six months ago, intending to see if I could meet the demands of a weekly deadline while at the same time having fun writing about whatever I was reading. The idea came last spring while perusing through back issues of the Saturday Review of Literature, the venerable weekly that was published between 1924 and 1971 that carried a similar essay.
My goal was to keep it short—less than 500 words—and to devote no more than an hour to writing it every week. Alas, I almost always exceeded the word limit and sometimes felt like the preacher Abraham Lincoln famously told a story about. He could have written shorter sermons, the parson confessed, but once he started writing he was too lazy to stop. The truth is, despite what you may believe, it's much harder and takes more discipline to write 500 words about something you're interested in than it is to write 1,000. But since I set the rules for this blog, I saw no problem in occasionally breaking them. You, dear reader, were the one who had to pay the price. I also usually spent more than the allotted time, but it was always and always fun.
Why, you ask, am I telling you all of this? This marks my 25th offering over nearly six months, and with this entry, "What I'm Reading Now" will go on a temporary sabbatical to make way for the second season of Off the Deaton Path podcasts. This will no doubt be a great relief to many long-suffering readers who will be spared this weekly agony, while horrifying others who dread the prospect of hearing my voice. Just remember, you've been warned.
My other goal here was to see if I could pass along even a fraction of the great passion I have for the printed word and the singular joy that comes from reading a good book. If I've succeeded in doing either of those things—even for just one person—then mission accomplished. We'll lift a glass and declare victory. To quote my old friend Mr. Pickwick: "If I have done but little good, I trust I have done less harm."
I hope the column will appear intermittently over the next six months as time and other duties allow. To everyone who took a moment to read a few words or who provided feedback, I hope you'll stay for the podcast and come back for more next spring.
To one and all, a heartfelt and sincere Thank You.