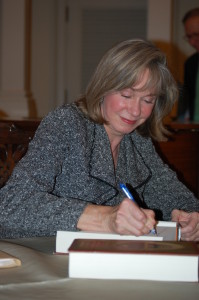 We at GHS are mourning the loss of a good friend, Elizabeth Brown Pryor, a gifted writer and historian, killed in a car crash in Richmond, Virginia, on Monday, April 13.
Elizabeth was the author, most recently, of Reading the Man: A Portrait of Robert E. Lee Through His Private Letters, which received the prestigious Lincoln Prize among many other awards following its 2007 publication. It was a landmark book that, as fellow historian Kevin Levin says, "was a major kick in the [rear] at just the right time." Elizabeth tapped into a vein of Lee documents stashed away for decades and gave us an entirely new and provocative way of viewing the controversial Confederate chieftain. She came to Savannah and spoke to a packed house in 2007 and returned in 2010 to take part in a four-week GHS Summer Seminar on new viewpoints on the Civil War.
She came to Savannah not only to discuss Lee, but also her book, Clara Barton, Professional Angel, with K-12 teachers in several Teaching American History workshops . An eloquent speaker with a rare combination of charm and scholarly rigor, she was always gracious with friend and critic alike, and there were many who took exception to her portrait of Lee. Generous with her time, she won converts as only a seasoned former State Department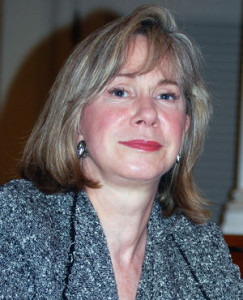 diplomat could.
In 2014, the Georgia Historical Society began a new GHS Distinguished Fellows program to recognize scholars of national repute for their accomplishments and scholarship, and for their service and friendship to GHS. Elizabeth was on our list to receive this honor.
Her untimely death is a tragedy for her friends and family and for all who love history. For those of us who aspire to make a difference in the world through the written and spoken word, her loss as a role model—and friend—is deeply felt. Ave atque vale.