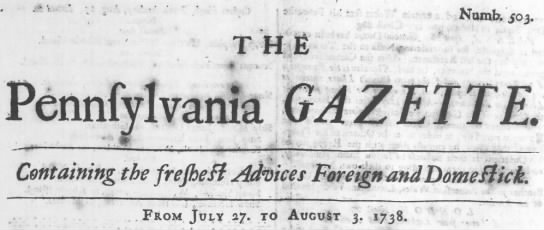 Item: In this column on September 24 I noted that a very rare original copy of the US Constitution was coming up for auction at Sotheby's and that it would likely sell for $20 million. Those estimates were wrong by half. As GHS President Dr. Todd Groce noted in the AJC, the document sold for an astounding and record-setting $43.2 million. GHS owns a draft copy of the Constitution, one of only 12 in existence, that is annotated and signed by Georgia delegate Abraham Baldwin. The copy at auction was bought by hedge fund manager Kenneth Griffin, who will lend the document to the Crystal Bridges Museum of American Art in Bentonville, Arkansas, for public exhibition. The museum, founded by Alice Walton, the daughter of Walmart founder Sam Walton, opened in 2011. And in case you were wondering, Bill Gates set the previous auction record for a book or manuscript in 1994 when he purchased the Codex Leicester by Leonardo da Vinci at Christie's for $30.8 million.
Item: As you no doubt heard, the Georgia Bulldogs—thanks to their undefeated regular season—have made the College Football Playoff for the second time, despite losing to Alabama in the SEC Championship in Atlanta on December 4. Yes, we all hoped this might be the year we finally beat Nick Satan and his Crimson Tide, but there's no denying that Bama's had Georgia's number for a while now—seven straight losses since the last Georgia win in the series 14 years ago in 2007.
Who can blame Dog fans for thinking this was the year? Bama had looked positively human against all its SEC foes, scraping out wins over Arkansas, LSU, and Florida, taking four overtimes to beat Auburn (on the same field where Georgia crushed the Tigers), while actually losing to Texas A&M. In the week leading up to the game, the press in typical fashion dished out what Bama coach Nick Saban calls "rat poison"—hyping Georgia's defense, yammering about Bama's porous offensive line, even the threat that Georgia's Jordan Davis might eat Bama QB Bryce Young like a Varsity chili dog. None of that happened. Georgia's defense received a good-ol-fashioned butt whipping, Young looked like the Heisman Trophy winner he is, and overall Bama played like the New England Patriots.
One could legitimately ask, where had this Bama team been all season long? Which is the real Crimson Tide: the one that played with razor-thin margins all season, or the Super Bowl champs who dominated in Atlanta? Looming over it all is this: should Georgia get by Michigan in the Orange Bowl, and Bama beats Cincinnati in the Cotton, the two teams will meet yet again for a national championship. Could Bama really do that to us again? Surely, they can't channel the Patriots twice in one season. Can they? All I can say is, no one of sane mind should ever underestimate Satan and the Tide. The question of the year: how much misery can Georgia fans be expected to endure in one single season? I don't know about you, but maybe this is the year to record the game and sign up for that New Year's Eve pinochle tournament down at the Mason's lodge.
Item: December is upon us, and at some point this month you're bound to hear Andy Williams's classic Christmas song, "It's the Most Wonderful Time of the Year." Williams recorded the song, written in triple time, on September 10, 1963, and released it on his Christmas album that October. It has become a seasonal staple and has been enormously popular since its first release 58 years ago, appearing in commercials, movies, and TV shows, including in the trailer for the new Disney/Marvel series Hawkeye. But here's the interesting part to me–the song was co-written by George Wyle, who also co-wrote the theme song to Gilligan's Island. How'd you like to have those royalty checks? By the way, Wyle's grandson, Aaron Levy, plays in Norah Jones's band. Now you know.
Item: December means Dickens, and this year I'm reading the first book he ever published, Sketches by Boz: Illustrative of Every-Day Life and Every-Day People. Pre-dating Dickens's first novel, The Pickwick Papers, Sketches is a collection of short essays that Boz (Dickens's nickname) published in various newspapers and magazines between 1833 and 1836, when he was ages 21 to 24. I'm reading the Oxford Illustrated Dickens edition with illustrations by George Cruikshank, first published in February and August 1836. It's still astonishing to me that anyone could write with this level of maturity and insight into the human condition at the equivalent age of a freshly minted college graduate. Though it lacks the appeal of a full-fledged Dickens novel, there are still some vintage Dickensian character sketches here. You can see him limbering up, stretching himself for the great novels to come.
Item: Speaking of Dickens, as the Season is upon us, if you've not seen the 1984 film version of A Christmas Carol, starring George C. Scott, check it out. It's the best of all the theatrical versions of the Dickens classic, from the location setting in Shrewsbury to the perfect casting, right down to Old Fezziwig. Frank Finlay's Marley is the best you'll ever see, though Edward Woodward's (of The Equalizer fame) Ghost of Christmas Present is a strong runner-up. David Warner as Bob Cratchit, Roger Rees as Scrooge's nephew, and Angela Pleasence as the Ghost of Christmas Past top off a stellar cast. And for good measure, director Clive Donner worked on the 1951 rendition, Scrooge. Now you know that too.
Item: Speaking of A Christmas Carol, fans of audio books who want to experience the original 1843 novella in a new way should check out the versions read by Simon Prebble (whose father, historian John Prebble, authored the famous Fire and Sword Trilogy of Scottish history) and the version narrated by Dr. Frank-n-Furter himself, Tim Curry.
Item: Speaking of Old Fezziwig—and this will be the last Dickens reference in this post—if you're a fan of great seasonal Christmas brews, you'll be happy to hear that Sam Adams has brought back in its holiday pack both Holiday Porter ("inspired by the famous drink of London's Victorian era luggage porters. Brewed with generous portions of Caramel, Munich and Chocolate malt, this hearty porter finishes with traditional English Fuggles and East Kent Goldings") and—joy to the world—Old Fezziwig Ale ("Like the character that inspired it, this beer is festive and worthy of a celebration all its own. Bursting with spices of the season, its full body accompanies a deep malt character, with notes of sweet toffee and rich, dark caramel"). Old Fezziwig was missing from last year's holiday pack, turning festive ale lovers everywhere into small-hearted grumpy grinches who refused to bang their slew-slunkers. And no, I'm not getting paid to write this, nor is Sam Adams a sponsor of this blog, but I and they should be.
Hoist a glass and enjoy the holidays. See you in 2022.