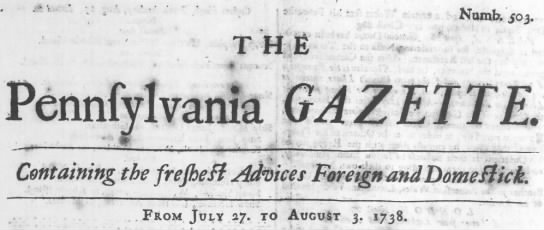 Item: Back in 2008 I subscribed to the Easton Press list of the "100 Greatest Books Ever Written," and every month for 8 years and 4 months a handsome, leather-bound volume turned up in my mailbox. I should note here that these are not in fact the greatest books ever written. They're the 100 books that someone at Easton Press thinks are the greatest ever written; many of them wouldn't pass muster for being "great," and needless to say the list is very western- and male-centric.  You will not find on this list Ssu-Ma Ch'ien's Records of the Grand Historian, The Pillow Book by Sei Shonagon, Sun-Tzu's The Art of War, or Lady Murasaki's Tale of Genji. For that matter, you won't find Montaigne's Essays or Galileo's Dialogue Concerning the Two Chief World Systems, nor Boswell's Life of Johnson or The Education of Henry Adams. But you will receive Darwin's On the Origin of Species By Means of Natural Selection, which may be one of the most important books ever written, but it is not, stylistically, a great book. Be that as it may, I dutifully read the first 90 or so on the list as they randomly arrived (they aren't ranked) before getting distracted with the last 10. I'm finally making my way through those and am currently reading The Republic by Plato. I'm about a third of the way through. It's certainly one of the foundational texts in western literature, and I would agree with Clifton Fadiman's assertion that it is an ambitious and rather difficult book. He suggests that those following the Lifetime Reading Plan start with Plato's other works, beginning with the Apology, the Crito, the Protagoras, the Symposium, then the Phaedo. I'll continue on with the Republic and learn as much as I can, listening to the dialogue between the fascinating Socrates and his many interlocutors. Even if I absorb only half of what is going on in this book, that's saying something. More later.
Item: I just finished A Gentleman in Moscow by Amor Towles (Viking, 2016). It's the fictional account of Count Alexander Rostov, who is sentenced in 1921 by the Bolsheviks to house arrest in the Hotel Metropol in Moscow, and he spends the next 30+ years there without (hardly) leaving. Doesn't sound like much of an opportunity for a plot, does it? Just as in Alfred Hitchcock's classic 1944 film Lifeboat, however, confining all the action to a small area places tremendous demands on the author and his characters, and the book succeeds and satisfies on many different levels. Highly recommended.
Item: The Atlanta Falcons are two games into the latest NFL season with new coach Arthur Smith and everything seems familiar—and not in a good way. It's still hard to believe that this team was in the Super Bowl just 5 years ago. Even with a new coach and general manager, they still seem headed in the wrong direction. There are three equally bad teams coming up on the schedule—the New York Giants, the Washington Football Team, and the J-e-t-s, Jets, Jets, Jets—with a combined record right now of 1-5. We'll find out a lot about the home team over that span, though you may want to avert your eyes.
Item: The Georgia Bulldogs, on the other hand, look mighty good after three games, the first of which was a beat-down of perennial powerhouse Clemson. It's still hard to know how good or bad Clemson is, however, coming off a slim and unconvincing win over Georgia Tech. That's the problem with college football—there's no pre-season, and when you win your first game over a good opponent, you don't know whether your team is really great or if the good opponent ain't all that good after all. Georgia will find out quickly, however, if its defense is as great as it seems, with games coming up on the road against Auburn, Florida, and Tennessee, and home matchups against surprisingly good Arkansas and Kentucky. Don't avert your eyes on this one.
Item: Here in this space back on April 1 I was excited for the start of the Major League Baseball season. The Bravos haven't disappointed, poised at this juncture to win another National League East title, with 11 games left and a 3-game lead in the loss column (the only place that matters) over the Phillies. After stalling in third place for most of the first half, it's been a lot of fun to watch the Braves catch and pass the Phils and hated Mets over the past three months, even if they don't go far in the playoffs. It's also been great fun to watch the much-vaunted Mets crash and burn again too. Did I mention I hate the Mets? The postseason begins Tuesday, October 5.
Item: Sothebys's will auction a rare copy of the final printed version of the US Constitution this November, and it's expected to fetch upwards of $20 million. It's one of only 11 in existence, and the only one in private hands, the others being in institutions. The owner bought it in 1988 for $165,000—not a bad investment. You will recall that GHS owns a draft copy of the printed Constitution with Georgia delegate Abraham Baldwin's hand-written edits. It's one of only 12 in existence.
Item: Look out for a short book review essay in the Fall 2021 issue of the Georgia Historical Quarterly by Pulitzer Prize-winner David Garrow, author of Bearing the Cross: Martin Luther King, Jr. and the Southern Christian Leadership Conference (1986), and, most recently, Rising Star: The Making of Barack Obama (2017).
Item: Not surprisingly, the Rolling Stones did not take my advice and call it quits after the death of Charlie Watts, thank goodness. They launch their long-delayed No Filter tour of the US this Sunday, September 26, in St. Louis, and if history is any guide, they'll sound amazing. They always do. Let's hope they can dodge both the Delta variant and the Grim Reaper for just a while longer.
Item: In the July 23, 2021 issue of the Times Literary Supplement, in a review of Reid Byers' book, The Private Library: The History of the Architecture and Furnishing of the Domestic Bookroom (Oak Knoll, 2021), A.N. Wilson quotes Leigh Hunt, the English essayist, critic, and poet on the difference between a library and a study: "I entrench myself in my books equally against sorrow and the weather. I like a great library next to my study; but for the study itself, give me a small snug place, almost entirely walled with books. I dislike a grand library to study in. Capital places to go to, but not to sit in. We like a small study, where we are almost in contact with our books." A small snug place almost entirely walled with books would describe the room in which I'm sitting, and from where I often recorded Dispatches from Off the Deaton path, including this one on libraries. It made me wonder exactly how many books I have crammed into this space, so yesterday I counted: 1,672, plus or minus a few. But there's always room for more.
Till next time.