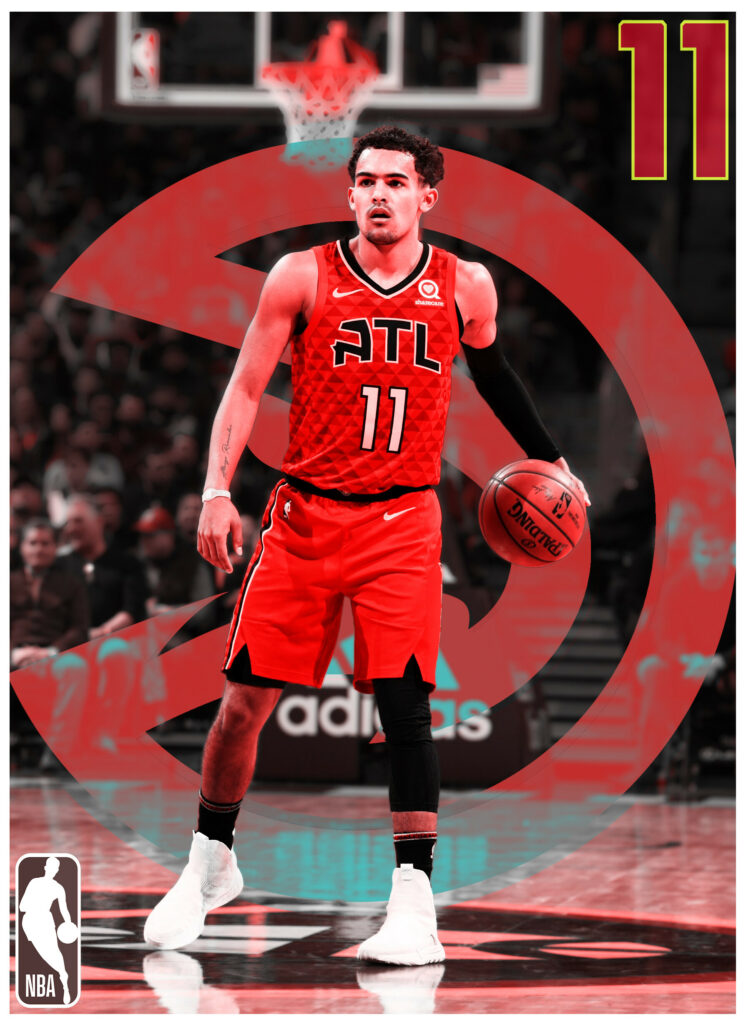 It's the second week of June, and let's pause our perusal of history for a moment to praise Atlanta's National Basketball Association team. Wait, we're paying attention to the Hawks in June? In the immortal words of Bud Robertson, Oh my yes.
Long-suffering readers of this blog recall that a little over 6 years ago I wrote about the historic season the Atlanta Hawks were having in the 2014-15 season. Those Hawks had a remarkable 19-game mid-season winning streak and finished with a mark of 60-22, a franchise record for wins. As the #1 seed in the Eastern Conference playoffs, the Hawks made it to the conference finals before being swept by the Lebron James-led Cleveland Cavaliers, who lost the NBA Finals in 6 games to the Golden State Warriors.
As good as that team was, Hawks brass broke it up completely within a couple of years. Coach Mike Budenholzer is now coaching the Milwaukee Bucks (who are getting destroyed in this year's playoffs by the Brooklyn Nets), and not one player remains from that amazing team.
To repeat, I'm telling you all this because it's now the season in which Atlanta sports fans are traditionally focused squarely on the Braves and anticipating the start of college football in a mere 3 months. But this year the faithful are again watching the Hawks do something special.
Last year's squad lost 47 games and didn't make the playoff bubble. This year's team improved by 21 games over last year and finished as the 5th seed in the Eastern Conference playoffs—much higher than anyone expected during what was supposed to be another rebuilding year.
Far from rebuilding, these Hawks are actually just built. They have literally grown up before our eyes. Led by rising superstar "Ice" Trae Young (just 22 years old) and a great supporting cast, the underdog Hawks knocked off the hated New York Knicks in the first round, driving Spike Lee and Knicks fans crazy in the process. They're currently in the conference semi-finals, one of 8 teams total still standing, having beaten top-seeded Philadelphia in the first game of the series. How bad was it for Philly? 76'ers fans were reduced to chanting, "Trae is bald-ing" during the Game 1 beatdown. This series is far from over, but already the Hawks have vastly over-achieved.
What next? Even if the Hawks should knock off the Sixers to make it to the conference finals, they would in all likelihood face the stacked-from-top-to-bottom Brooklyn Nets, whom they're not likely to beat four times—are they?
NBA basketball in Atlanta in July?
To quote Goethe: Be bold and mighty forces will come to your aid.